High Wycombe, often referred to as Wycombe, is a large town in Buckinghamshire. It is 29 miles west north west of Charing Cross in London, which is engraved on the Corn Market building in the centre of the town. It is also 17 miles south of the county town of Aylesbury, 27 miles southeast of Oxford and 9 miles north of Maidenhead, all areas where Tapco HomeDry have carried of Basement Conversions, Damp Proofing and Dry Rot Restoration contracts.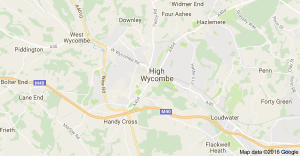 If you live in our around High Wycombe and need more living space the answer may be under your feet because if you have a disused basement or cellar the solution is there. Carrying out a Basement  or cellar conversion makes very good economical sense because it will immediately add value to your property. Tapco HomeDry have the expertise to help you create your ideal additional space, which could be an office, bedroom or any other room of your choosing. If you have a basement damp proofing system which needs repairing to bring it up to a standard for occupation, we can help with that too.
We have been established since 1971 and are members of the Basement Waterproofing Association (BWA), the Property Care Association (PCA) and Trust Mark (Government Endorsed Standards). For corporate clients or main contractors we can just carry out the specialist damp proofing. in preparation for your own contractor to dry-line or plaster or we can undertake the whole project.
Many basements suffer from damp, which can cause damage and decay, for the simple reason, they are built below ground. These problems can be resolved using two methods of damp proofing either of which are effective for vaults, cellars, or basements: Structural Waterproofing (Tanking) and Cavity Drain Membrane systems(CDM) are both covered by our long term guarantee which can be protected by Guarantee Protection Insurance. (GPI). A successful, dry basement conversation starts with damp proofing by an experienced damp proofing specialist such as Tapco HomeDry and not by a general builder. It is absolutely critical to ensure that the walls and floors are completely dry and remain that way for many years to come.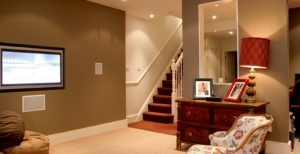 What you can achieve
Tapco HomeDry are an accredited Which? Trusted Trader and all works are carried out by our highly skilled and trained technicians and guaranteed for 20 years, so you can be sure of an excellent result. Call us today to book your survey and create your new favourite room.