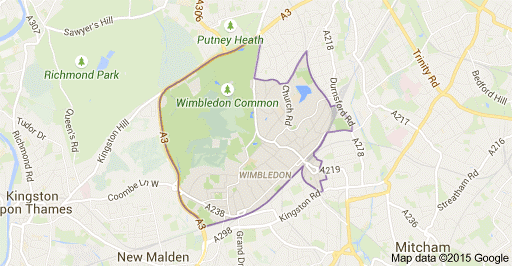 If you are considering converting a disused basement or cellar into valuable living accommodation Tapco HomeDry are here to undertake either the whole project or just the specialist damp proofing ready for your own contractor to dry-line or plaster.
Wimbledon SW19 London is one of the most sort after areas to live. It is quite unique with its own village, Wimbledon Common and of course the all England Tennis Club where every year thousands of fans flock to watch the Tennis.
Wimbledon is made up of an array of different properties, both residential and commercial, which are either Victorian or Edwardian. Many of the larger properties were built with basements for staff accommodation, but over the years they not been needed and have fallen into disrepair.
Many Wimbledon basements and cellars that Tapco have surveyed since 1971 are heavily affected by damp which has caused even more deterioration and damage, making the rooms uninhabitable.
In some cases the damp, insufficient temperature and lack of ventilation has been ideal conditions for the dreaded dry rot (Serpula lachrymans) to thrive and cause even more devastation.
Damp proofing your Basement to create a favourite room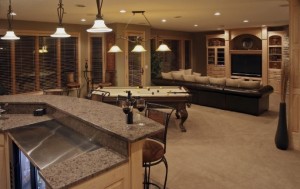 Because of the massive increase in London property prices over the years, domestic and commercial properties in areas such as Wimbledon are at a premium and many owners need more space but don't want to move. If this is the case with you, without doubt converting your wasted basement or cellar is the most economical and profitable way of creating your favourite rooms.
Whatever you intend to use your new room or rooms for the most important aspect of the whole job is damp proofing to ensure that the walls and floors are dry and stay that way for a long time. It is also very important that all aspects of the damp proofing are only carried out by an experienced damp roofing specialist such as Tapco HomeDry and not by a general builder. The main two methods of basement and cellar damp proofing that Tapco use are:
The Cavity Drain Membrane System (CDMS)
This is carried out by installing a high density studded membrane to the walls and floors, using special waterproof fixings, installing drainage channels and a sump chamber and pump. Once the system is fully installed it can either be dry lined or plastered over ready for your contractors or us to complete.
Structural waterproofing (Tanking)
This is carried out by applying measured coats of a cementitious tanking system onto the prepared walls prior to us rendering and plastering the walls in accordance with our damp proofing specification.
Both methods are covered by or long term guarantee which for your piece of mind can be protected by the Guarantee Protection Insurance. (GPI)
Tapco HomeDry have been established since 1971 and are members of the Property Care Association (PCA) and Trust Mark (Government Endorsed Standards.
If you want years of trouble free living do it once, do it right and call us today to survey and plan your basement conversion in Wimbledon